**Get your tickets ~ 3 more chances to see this amazing show!**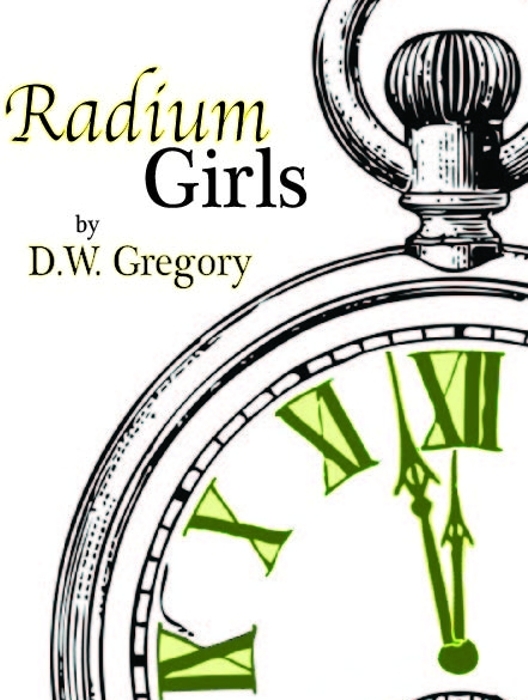 Synopsis: In 1926, radium was a miracle cure, Madame Curie an international celebrity, and luminous watches the latest rage - until the girls who painted them began to fall ill with a mysterious disease. Inspired by a true story, Radium Girls traces the efforts of Grace Fryer, a dial painter, as she fights for her day in court. Her chief adversary is her former employer, Arthur Roeder, an idealistic man who cannot bring himself to believe that the same element that shrinks tumors could have anything to do with the terrifying rash of illnesses among his employees. As the case goes on, however, Grace finds herself battling not just with the U.S. Radium Corporation, but with her own family and friends, who fear that her campaign for justice will backfire.

Performance dates:
Fri. Nov.12th, Sat. Nov. 13th, Fri. Nov.19th, Sat. Nov.20th, 2021 at 7:00pm & Sun. Nov. 14th and Sun. Nov. 21st, 2021 at 2:00pm

Performance location:

Community Building Complex of Boone County 111 W. 1st St. Belvidere, IL. 61008




See you at the show!
Audition opportunity!
"Farce Of Habit"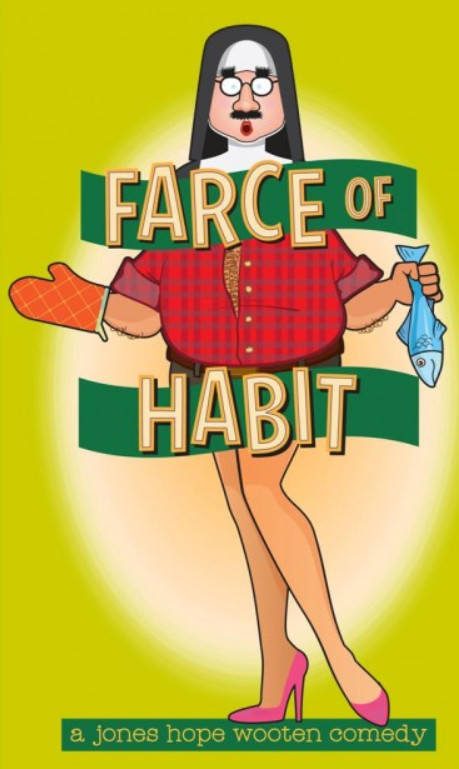 When: Sun. Nov. 28th, 2021 at 5:00pm- 7:00pm & Mon. Nov. 29th, 2021 at 7:00pm-9:00pm
Where:
Community Building Complex of Boone County
111 W. 1st St.
Belvidere, IL. 61008
*Auditions will consist of cold reads for character development* ** 9 characters, 4 Males & 5 Females needed**
*Masks are required*
THE STORY: Comic fireworks explode in FARCE OF HABIT, takes us back to the Reel 'Em Inn, the finest little fishing lodge in the Ozarks. The proprietor, D. Gene Wilburn, is looking forward to a peaceful weekend on the lake. But there are only two chances of that happening: slim and none. Why, his wife, Wanelle, picked these three days to white-knuckle her way through caffeine withdrawal? Why is his son Ty's marriage to Jenna falling apart so fast? Could it have something to do with the French can-can costume Ty is wearing? How on earth would D. Gene's feisty sister, Maxie, allow herself to get caught up in such a bizarre undercover police assignment? And that's just his family. If this isn't enough to thwart D. Gene's weekend plans, he's got a gaggle of nuns who've converged on the Inn, hell-bent on experiencing a nature retreat-which might be tolerable if D. Gene didn't have a chronic fear of anything in a habit. Add to this the presence of Jock McNair, a nationally known relationship guru whose colossal ego threatens everyone's sanity; a shy retiree anxious to cut loose and embrace his "inner caveman" and a couple of wild women who may or may not be who they claim to be. Throw in the storm of the century that's fast bearing down on Mayhew, Arkansas, and D. Gene has no prayer of baiting a hook any time soon. Oh, and did we mention there's an axe murderer on the loose?
Performance dates:
Fri. Feb.11th, 2022, Sat. Feb 12th,2022, Sun. Feb. 13th, 2022, Fri. Feb.18th, 2022, Sat. Feb. 19th, 2022 & Sun. Feb. 20th, 2022
Community Building Complex of Boone County
111 W. 1st St.
Belvidere, IL. 61008
"Come and Play with Us!"
---
Theater is coming back and we're still working behind the scenes. Please help us build our database and fill our survey out below
Create your own user feedback survey
---
---
ANNOUNCING OUR 2021-2022 Season!
---



In 1926, radium was a miracle cure, Madame Curie an international celebrity, and luminous watches the latest rage - until the girls who painted them began to fall ill with a mysterious disease. Inspired by a true story, Radium Girls traces the efforts of Grace Fryer, a dial painter, as she fights for her day in court. Her chief adversary is her former employer, Arthur Roeder, an idealistic man who cannot bring himself to believe that the same element that shrinks tumors could have anything to do with the terrifying rash of illnesses among his employees. As the case goes on, however, Grace finds herself battling not just with the U.S. Radium Corporation, but with her own family and friends, who fear that her campaign for justice will backfire.

November 12-14 & 19-21, 2021

<!a href="https://squareup.com/market/main-street-players-of-boone-county" target="_blank"><!img src="tickets.png"><!/a>

<!a href="audition.htm" target="_self"><!img src="auditions.png"><!/a>







---

> <



Comic fireworks explode in FARCE OF HABIT, an absurdly funny Southern-fried romp that takes us back to the Reel 'Em Inn, the finest little fishing lodge in the Ozarks. The proprietor, D. Gene Wilburn, is looking forward to a peaceful weekend on the lake. But there are only two chances of that happening: slim and none. Why, for example, has his wife, Wanelle, picked these three days to white-knuckle her way through caffeine withdrawal? Why is his son Ty's marriage to Jenna falling apart so fast? Could it have something to do with the French can-can costume Ty is wearing? How on earth would D. Gene's feisty sister, Maxie, allow herself to get caught up in such a bizarre undercover police assignment? And that's just his family. If this isn't enough to thwart D. Gene's weekend plans, he's got a gaggle of nuns who've converged on the Inn, hell-bent on experiencing a nature retreat-which might be tolerable if D. Gene didn't have a chronic fear of anything in a habit. Add to this the presence of Jock McNair, a nationally known relationship guru whose colossal ego threatens everyone's sanity; a shy retiree anxious to cut loose and embrace his "inner caveman" and a couple of wild women who may or may not be who they claim to be. Throw in the storm of the century that's fast bearing down on Mayhew, Arkansas, and D. Gene has no prayer of baiting a hook any time soon. Oh, and did we mention there's an axe murderer on the loose? If you enjoy gloriously preposterous hilarity, then laughing your way through the take-no-prisoners lunacy of a Jones Hope Wooten comedy is one habit you'll never want to break!

February 11-13 & 18-20, 2022

<!a href="https://squareup.com/market/main-street-players-of-boone-county" target="_blank"><!img src="tickets.png"><!/a>









---




When an Austrian postulant proves too high-spirited for the religious life, she is dispatched to serve as governess for the seven children of a widowed naval Captain. Her generosity of spirit, love of music and growing rapport with the children gradually capture the heart of the stern Captain. They fall in love and marry. Upon returning from their honeymoon, the newlyweds discover that Austria has been invaded by the Nazis, who demand the Captain's immediate service in their navy. Refusing to capitulate, the Captain and his family narrowly escape over the mountains to Switzerland.

May 13-15 & 20-22, 2022

<!a href="https://squareup.com/market/main-street-players-of-boone-county" target="_blank"><!img src="tickets.png"><!/a>
















---

---

Show your support for community theater...
Become a member of Main Street Players of Boone County!

We offer these very affordable memberships levels: Student $5 | Adult $10 | Family $25 | Thespian $50 | Star $100 | Spotlight $200

You may also choose to make a donation in another amount.

Have you donated at least four hours of your time from 2019 thru 2021? Then you are eligible for an in-kind membership to Main Street Players for the 2021-2022 season!

Membership includes recognition in our programs, assures you will be updated on all auditions, performances, appearances, fundraisers, and social functions, and helps MSP continue to provide quality entertainment to our area.

Become a member today by clicking our "Membership" link and completing the membership form - then plan to attend our Annual Meeting in August to meet other members and hear about our exciting projects.

Celebrating our 27th season ... Come "play" with us!

---

OUR CURRENT ADVERTISERS

Stateline Chiropractic