AUDITION INFORMATION
---
Audition Dates:
November 26, 5 to 7 pm
November 27, 7 to 9 pm

Show Description:
In an unnamed European country behind the Iron Curtain, the American Ambassador leaves the Embassy for business, and places his incompetent son in charge. Almost immediately the Embassy is thrust into a crisis as an American family of tourists, comes rushing in on the run from the Communist police. Add a priest that has been hiding in the embassy for six years, a botched spy exchange, and it's anyone's guess what may happen next.


Cast Synopsis:
Axel Magee - An American foreign diplomat who only went into the business due to his father rather than his actual talent. He has a tendency to ramble, especially when nervous. He falls in love with Susan during the play. Must be able to play early 20s to early 30s.

Walter Hollander - A caterer from Newark, New Jersey. He is married to Marion and is the father of Susan and Seth. He causes his family to become trapped in the American embassy after he takes pictures of a high security area. He is very loud and abrasive, but he can be kind when he wants to. Must be able to play mid to late 40s to 50s.

Marion Hollander - Walter's homemaker wife and the mother of Susan and Seth, she too is somewhat abrasive but she's much kinder than Walter. Must be able to play mid to late 40s to 50s.

Susan Hollander - Walter and Marion's daughter who falls in love with Axel. Should be able to sing. Must be able to play mid 20s

Father Drobney - A priest hiding out in the embassy for six years with a love of magic tricks. He is the narrator of the play. Actor will be performing a strong amount of physical humor. Must be able to play 40s to 50s.

Kilroy - Ambassador Magee's stuck-up assistant who is much more competent at his job then Axel. Mid 30s to 40s.

Krojack - The head of the Communist police who traps the Hollanders in the embassy. Must be able to play late 30s to late 40s. Heavy eastern European accent. Actor will be performing a strong amount of physical humor.

Burns - Female assistant working at the embassy. Clean cut, efficient, organized almost to a fault. Mid to Late 40s.

Ambassador Magee - Axel's father, who is the ambassador of the unnamed country and the head of the embassy. Loud, in charge with little patience. Actor will be performing a strong amount of physical humor. Must be able to play mid to late 40s to 50s.

Chef - The embassy's chef, who consistently butts heads with Walter. Strong role for character actor, some physical humor required. Accent will be used. Role can be doubled with other role. Mid 30s to late 40s.

Sultan - Visiting dignitary to the embassy. Role can be doubled with member of Communist police. Heavy accent. Age open.

Kasnar - Embassy party attendant. Role can be doubled with member of Communist police as well as extra role. Age open.

Novotny - Member of Communist police. Must be able to play late 30s to late 40s. Heavy eastern European accent used.

Sultan's Wife - Wife to Sultan of Bashir.

Countess Bardoni - Embassy party attendant. Role can be doubled with other role. Age open.

Audition Requirements:
Auditions will consist of cold readings.

Performance Dates:
February 9-11 and 16-18, 2018


---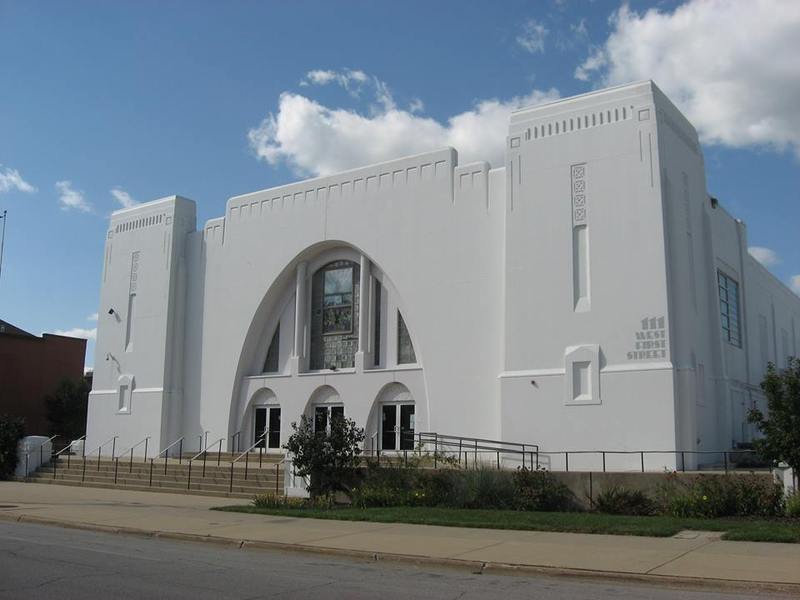 All auditions are held at The Community Building Complex of Boone County.
111 West First Street | Belvidere IL, 61008


---